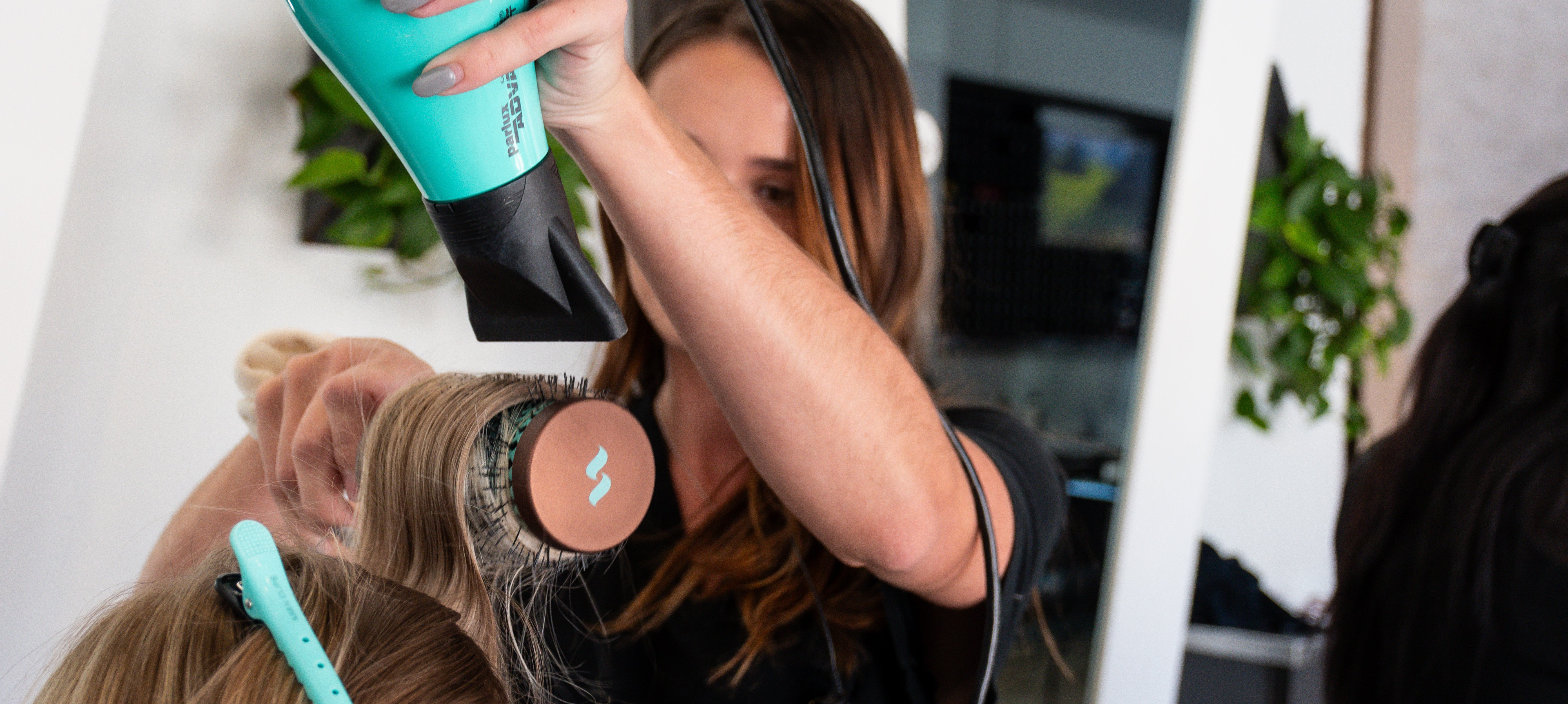 Heat Protectant Hair Products at Artistry Salon & Spa
Safeguard your locks with our exclusive Hair Protectant hair products, available at Artistry Salon & Spa. Trusted stockists of industry-leading brands like Oribe, R+Co, R+Co BLEU, and Intelligent Nutrients. We offer a carefully curated selection of protective hair solutions to ensure your hair remains healthy, vibrant, and radiant.
Our Hair Protectant collection is designed to shield your tresses from the harsh effects of heat styling, environmental stressors, and daily wear and tear. Whether you're blow-drying, straightening, or curling your hair, our products act as a reliable barrier, preventing damage and breakage.
At Artistry Salon & Spa, we understand that hair protection is a crucial aspect of maintaining the longevity and beauty of your hair. That's why we've chosen these exceptional brands that prioritize the health and well-being of your locks.
Oribe, known for its luxurious formulations, offers heat protectants that not only shield but also add an enviable shine to your hair. R+Co and R+Co BLEU fuse style and protection, ensuring your hair looks flawless while being safeguarded. Intelligent Nutrients combines nature and science to deliver organic, eco-conscious solutions that shield your hair and scalp.
Our team of experts is ready to assist you in choosing the ideal Hair Protectant product for your specific needs. Whether you have fine, curly, or straight hair, our selection caters to all hair types. We believe that protecting your hair should never mean sacrificing its beauty. Our products are a testament to that commitment.
Discover the perfect Hair Protectant at Artistry Salon & Spa and keep your locks looking and feeling their best. No matter what styling adventures you embark on. Trust in our selection, and experience the peace of mind that comes with knowing your hair is protected, healthy, and stunning.