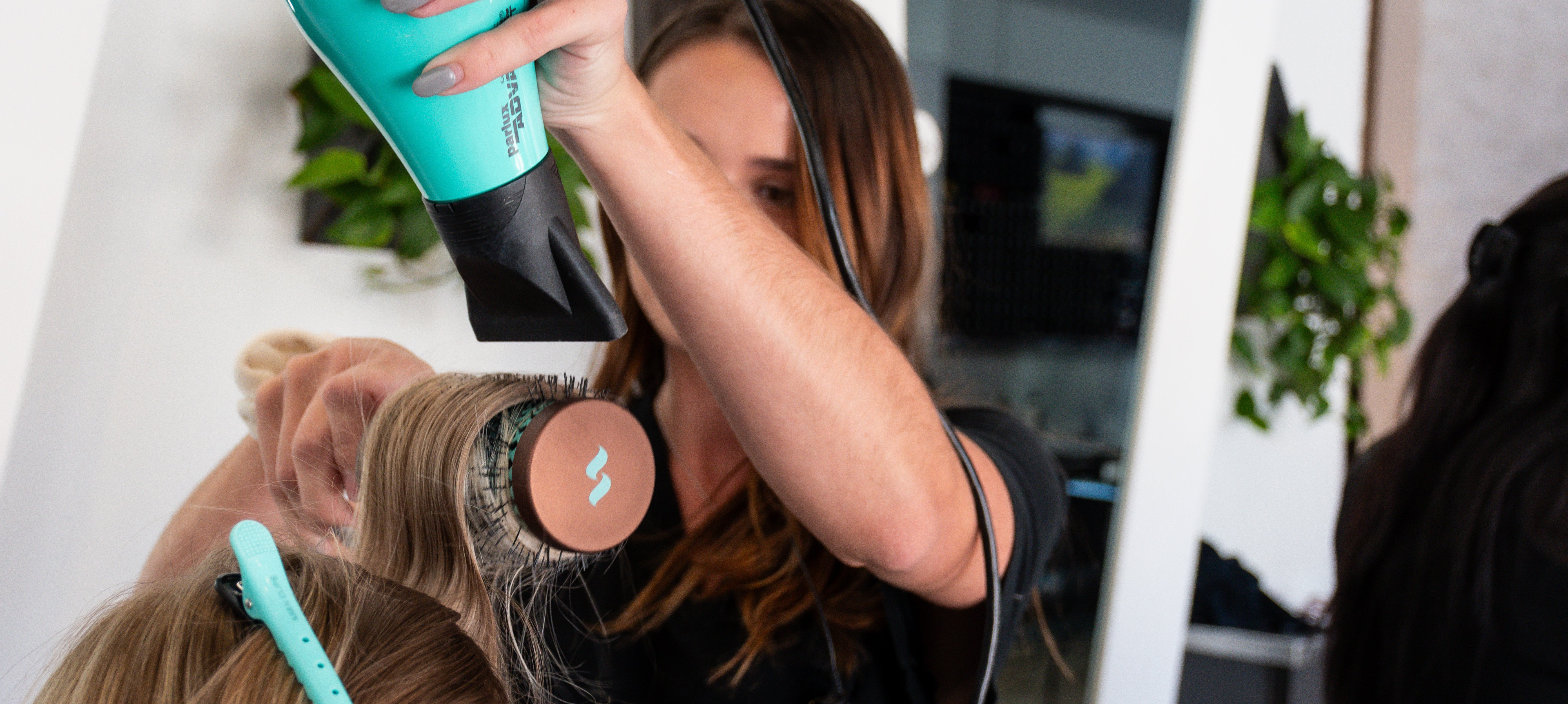 Hair Care Products at Artistry Salon & Spa
Welcome to the world of exquisite hair care at Artistry Salon & Spa. We proudly stock a premium selection of renowned brands, ensuring your locks receive the royal treatment they deserve. As a distinguished stockist, we showcase an extensive array of top-tier products from leading brands such as Oribe, R+Co, R+Co BLEU, Goldwell, Intelligent Nutrients, K18, Olaplex, and Oway.
Our collection encompasses a variety of hair essentials. Ranging from invigorating shampoos and enriching conditioners to targeted hair treatments like CBD-infused products, masques, serums, and scalp treatments. Catering to your specific needs, our products are organized by benefit, ensuring a personalized approach to your hair care routine. Explore our selection designed for Color Care, Curl Care, Frizz Control, Heat Protectant, Organic, Repair & Hydration, Scalp Care, Smoothing, Volume & Texture.
Tailor your hair care products according to your unique hair type. Whether you have coily, curly, straight, or wavy hair. We have curated products to enhance and embrace the natural beauty of your locks.
Dive into our extensive range of hair styling products, providing you with the tools for creativity and control. From versatile creams and gels to convenient dry shampoos, reliable finish and hold products, and a comprehensive selection of brushes, mousses, prep and detangle solutions, smoothing agents, shine enhancers, and a variety of sprays, oils, waxes, and pastes.
At Artistry Salon & Spa, we believe that every strand of hair deserves exceptional care and attention. Elevate your hair care routine by exploring our curated collection that caters to diverse needs. Ensuring a luxurious experience from cleansing to styling. Visit us today to embark on a journey of transformation and discover the perfect products to nurture, style, and amplify the beauty of your hair.